Added: 01-04-2015
Ivan Kolesnikov @ Anthem Wakepark 2015 from Oskar Shanin on Vimeo.
Young gun Ivan Kolesnikov shredding at Anthem Wakepark Camera: Oskar Shanin Location: Anthem Wakepark, Phuket, Thailand ( anthemwakepark.com ) Time: Christmas 2014 Film By: Oskar Shanin
Added: 11-04-2014
Shredtown's "Under Construction" from Slingshot Sports Wake on Vimeo.
"Fresh off the success of their first full length film Drop the Gun, the Shredtown crew is at it again building some of the most innovative setups the sport of wakeboarding has seen. Look out for some of the most creative lines and new approaches to rail riding in "Under Construction" featuring Andrew Adams, Chris Abadie and Davis Griffin. Filmed and Edited by Patrick Wieland"
Added: 10/30/2014
The Off Season from Jamie McCauley on Vimeo.
Since Worlds has been over, I've spent my time riding Supra's SE550 every day with coach Trevor Hansen. Here's a few new tricks I've learned in the first month of the off season. Enjoy
Added: 10-26-2014
People have different perceptions of Canadian wakeboarder Raph Derome. As a guy that prefers to keep a low profile, living the life of a self-described introvert, it's sometimes difficult for Raph to express who he really is to those around him. That's why he lets his wakeboarding speak for him. His progressive style, creativity and massive bag of tricks is surely unique and makes him one of the world's best wakeboarders. No matter if he shreds cable or boat, you can always expect to see some never been done bangers.
Added: 09-02-2014
Added: 08-31-2014
Added: 08-29-2014
Chad Sharpe Lake Ronix from Chad Sharpe on Vimeo.
Added: 08-15-2014
The Road to 2015 from Slingshot Sports Wake on Vimeo.
Ride along on one of the best wakeboard journeys to date for team Slingshot. A 2 week RV road trip from Orlando, FL to Shredtown, TX with a G23 in tow. Throw the pro team into the mix with the best video / photo guys in the world and you're bound for success. This video is a mere glimpse of what Slingshot has in store for the 2015 season.
Added: 08-19-2014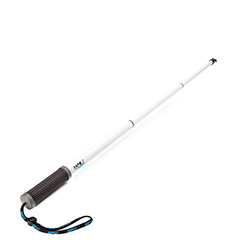 Added: 08-18-2014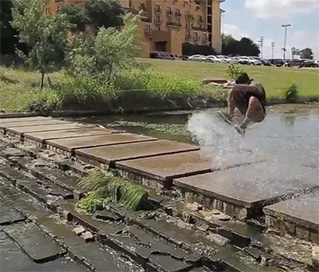 Distortion Winches and Water Monsters Wakeskates team up with Andrew Pastura while filming for Human Rocket.
Added: 08-17-2014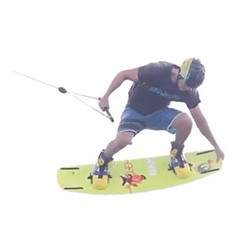 Matty Hasler throwing down some nice moves at the Texas Ski Ranch.
Added: 08-16-2014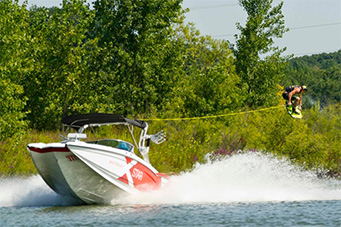 Thousands of fans lined the shores of Millennium Park in Grand Rapids, Michigan to witness the final stop of the 2014 MasterCraft Pro Wakeboard Tour presented by Rockstar Energy. Boardshorts, bikinis, and excellent wakeboarding conditions were on point during one of the most astonishing finals to date.

More Wakeboarding Articles