Added: 08-19-2014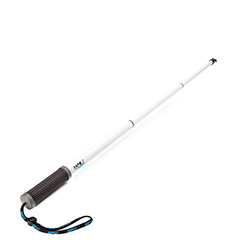 Added: 08-18-2014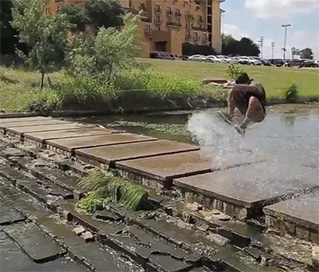 Distortion Winches and Water Monsters Wakeskates team up with Andrew Pastura while filming for Human Rocket.
Added: 08-17-2014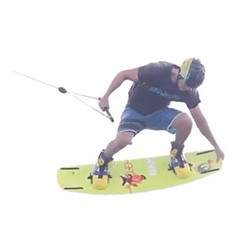 Matty Hasler throwing down some nice moves at the Texas Ski Ranch.
Added: 08-16-2014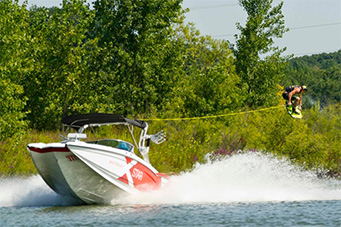 Thousands of fans lined the shores of Millennium Park in Grand Rapids, Michigan to witness the final stop of the 2014 MasterCraft Pro Wakeboard Tour presented by Rockstar Energy. Boardshorts, bikinis, and excellent wakeboarding conditions were on point during one of the most astonishing finals to date.
Added: 08-15-2014
Added: 08-14-2014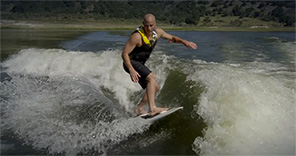 Pro wakeboarders, wakeskaters, and industry legends get together to ride the Malibu Surf Gate System in Pismo Beach, California.
Added: 08-14-2014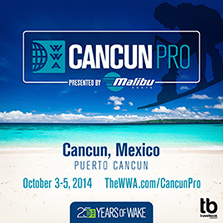 The most elite contest of the 2014 wakeboard season is being announced to take place at Puerto Cancun, Mexico October 3-5, 2014. This first-time event, pulled by the 2015 Malibu Wakesetter 23 LSV, will bring the highest caliber wake riders to celebrate the 25th anniversary of the World Wakeboard Association at one of the top rated vacation areas in the world.
Added: 08-14-14

Shredtown's latest video dropped earlier this season and is one of the most progressive films to date. Check out our review and download the full video on iTunes.
Added: 08-13-2014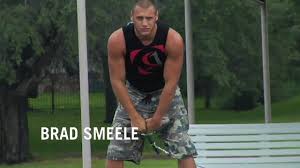 Earlier this summer, Australian wakeboarder Brad Smeele suffered a debilitating vertebrae injury while training in the US. Brad is in need of assisted living technology that will help him adapt without the use of his hands. To help him receive this much needed assistance, vote for Brad in The Sheckler Foundation's Be The Change Competition.
Added: 08-11-2014
Darin Shapiro, inventor of the Speedball (double front flip), lands his signature trick at 40 years old. Darin has been nailing double fronts since the late 90s and this is one of cleanest we've ever seen.
Go to MyWake.Tige.com to see more video entries for Tige's MyWake Global Challenge.
Added: 08-08-2014
BREDDAS - We Love Wakeboarding from Breddas on Vimeo.
Added: 08-06-2014
Awarding $1000 cash prize to winner of pro division!
GoPole, the original and leading third party GoPro camera accessory brand will be sponsoring this year's Jersey Wakeoff on Saturday, August 9 at the Lake Forest Yacht Club. In conjunction with their sponsorship, GoPole will be offering a $1000 cash prize to the winner of the pro division. Consumers will have the opportunity to sample and test out the newest GoPole products, including the Bobber, Grenade Grip and more. GoPro cameras will also be capturing the entire Jersey Wakeoff using all of the new GoPole products.

More Wakeboarding Articles