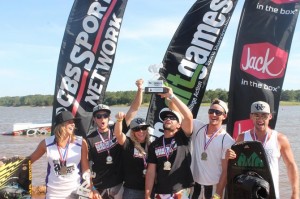 Congrats to Chico State from Boardstop.com.
I just wanted to tell you a little bit about how Nationals went. Chico State went to Oklahoma City, Oklahoma to compete against 13 other teams around the nation in the Alt Games Collegiate Nationals. The schools varied across the US from Central Washington all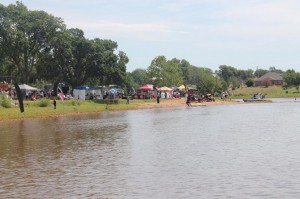 the way over to South Florida. The divisions consisted of Men's A, B, C, D,  Women's A, B, and Wakeskate. Each team was allowed to have one rider in each division.
Thursday, May 31st, the tournament started a little franticly. We road in the Oklahoma River with intense winds and white caps on the waters. Around mid-afternoon, the tournament was postponed because there was too much bacteria in the water.
On Friday, day two, the competition was moved to a beautiful lake at the Guthrie Country Club. Yet another day with bad weather, the competition was put on hold numerous times due to thunderstorms. The competitors had to sit inside the club house waiting for the thunder to stop so they could ride again.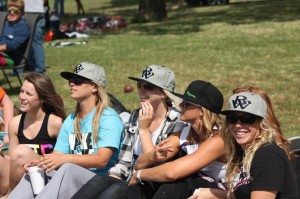 After two days of bad conditions, the third day was beautiful. Our team moved on in every division except for Wakeskate and Men's C. Our first player to place on the podium was Morgan Allen for Women's B. She got 2nd place and was barely beat out of 1st by a girl who landed her first backroll.  Eric McFadyen was killing it in Men's D with a Whirleybird and took 1st place. Rob Way landed numerous tricks yet couldn't pull it through all the way, still controlling 4th place. Colton Duncan also stomped many tricks yet the competition was too steep. He took 5th place. By this time Chico State was quite nervous and knew Diana Fleener, Women's A rider, needed to get 1st for us to win. She stepped up the pace and landed a backroll and almost a front roll. She took 1st and secured Chico State in 1st place as well.
We beat Wisconsin by 15 points!! Chico State is now double National Champs! We want to thank you for all you have done for our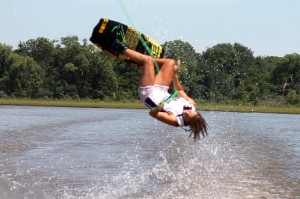 team in supporting us in this past season and to become National Champions. We hope next year you can continue to sponsor us as we represent Chico State and the great sport of wakeboarding. Thank you again for your generous support in our 2011-2012 season.